Boring the same ringtone as that annoying from other end? Don't you like the boring old sounds that came with your sweet new phone? No problem! We have a lot of options for Android ringtone these days, and once you learn how to use these tools, the world is your ringtone. Whether you need to find that sweet new sound or just know how to add a custom ringtone to your Android phone, we've got you covered!
How to manually add a ringtone file to the Ringtones folder
If you already have a cool, custom ringtone you just need to add to your phone, then you'll need a file manager app to get it into the Ringtones folder. for our steps, we're using Solid Explorer.
If you don't have any custom ringtone then Download your custom ringtones from https://ringtonedownload.best or from other sources.
In your file manager, Goto your custom ringtone's destination folder then select them
Tap the Copy icon.
Swipe in from the left edge of the screen to open the location menu.
Tap Internal Memory.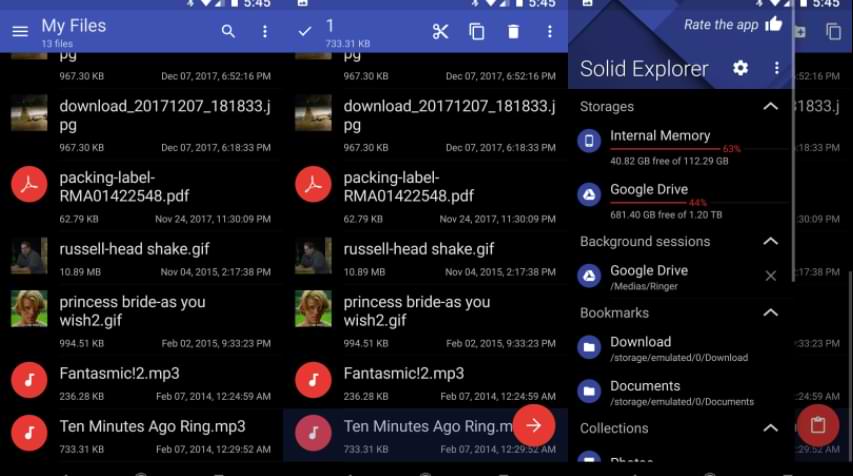 Tap the Ringtones folder.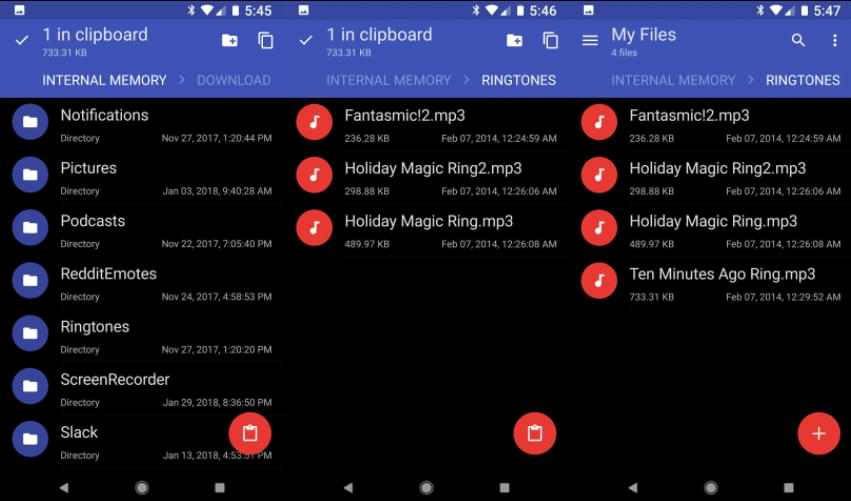 On some phones, the Settings app will see the new ringtones immediately, but if yours doesn't, reboot the phone. Upon reboot, the new ringtones should appear in the list of available ringtones in the Sounds menu.
How to set a custom ringtone in Settings
Open Settings.
Tap the Sounds section. If you don't see a section with Sound in the title, type "Ringtone" into the search bar at the top of your Settings app.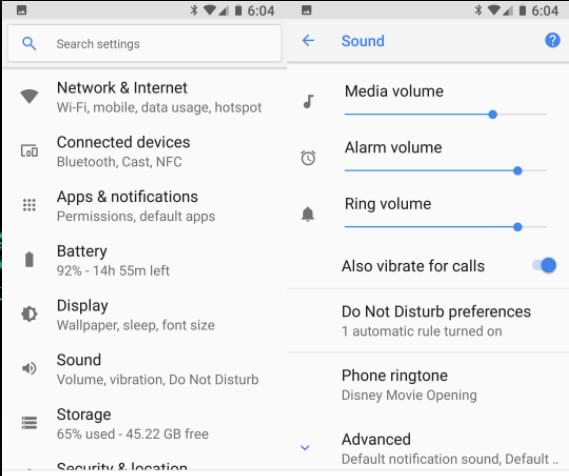 If you get an "Open with" or "Complete action using" prompt, select the system's Sound Picker app instead of a file manager.
Tap the custom ringtone you added to the ringtones folder.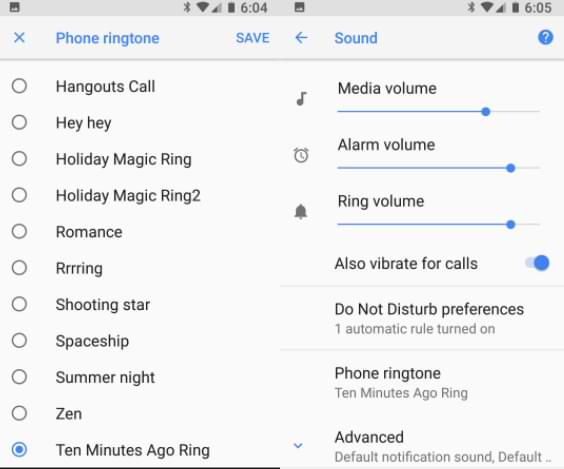 If your custom ringtone has been properly set, you will see its name underneath the Phone ringtone.
How to apply a custom ringtone to a contact
By giving each of your most used contacts a unique ringtone, you can know who is calling without having to cross the room and remove the phone from the charger. This is useful at all times, but especially during business hours when answering personal calls can lead to a reprimand, but missing a customer call could slow down your progress.
Open Contacts.
Tap the contact you wish to set a custom ringtone for.
Tap the three-dot menu icon in the top right corner.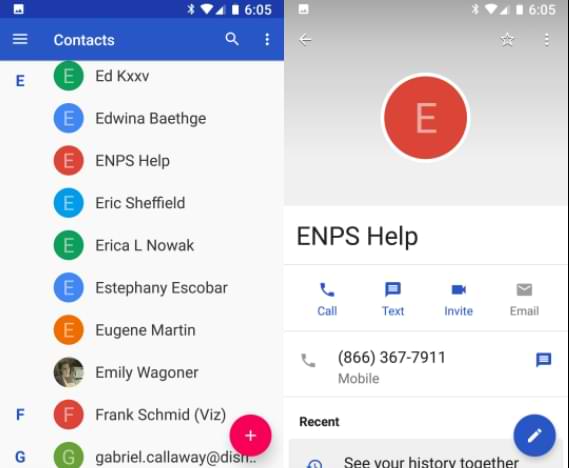 Tap Set ringtone.
Select the custom ringtone you added to the ringtones folder.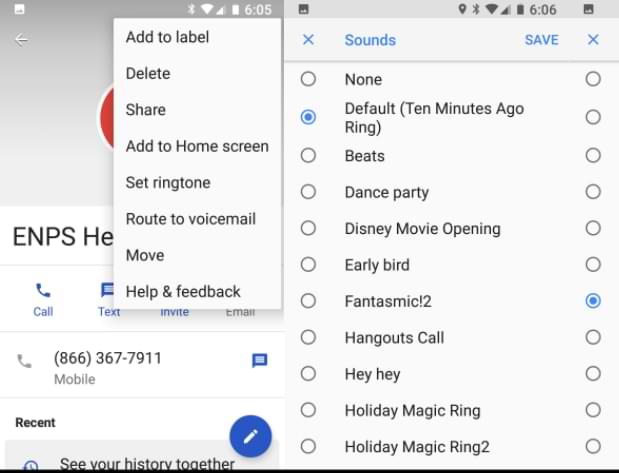 Your turn
What awesome custom ringtones are you adding to your Android phone? Share your most outrageous and hilarious ringtones in the comments!